Products
Explainable Machine Translation (XMT)
Digital Grammars uses a translation technique that one can rely on. The translation is not given by a black box, but by a structured pipeline in which every step can be verified. This technique, Explainable Machine Translation, is an example of Explainable Artificial Intelligence (XAI). The importance of XAI is increasing as more and more critical tasks are performed by machines.
Our translation solutions are tailored for customers, to follow your terminology and style guidelines. You can safely use them to publish your content, with no or just a little manual corrections (post-editing). Our translation tools assess the confidence of translations, so that post-editors can focus on those parts that might need attention.
Digital Grammars translation solutions are highly multilingual, with a potential for over 30 languages. The more languages you need, the more cost-efficient it is to use our solutions. Our translation is based on meaning: we analyse the content of the source text and render the same meaning in the target language. Learn more.
Data-Driven Documentation (DDD)
The core of meaning-based translations is the technique of Data-Driven Documentation. In many cases, this core technique can eliminate text-to-text translation entirely: the translations are generated automatically, directly from data. Data-Driven Documentation is faster, cheaper, and more reliable than traditional text-based translation, since it eliminates the uncertainty involved in interpreting a text.
Data-Driven Documentation is applicable if your content already exists as machine-readable data: for instance, databases, product catalogues, financial reports and sports results.
The technology also supports text robots, which produce text in real time from streamed data - of course in many parallel languages if you want.
Data-Driven Documentation can be smoothly combined with translation, if your content is a mixture of free text and data. Learn more.
Natural language reasoning and question answering
The meaning analysis used in Data-Driven Documentation also makes it possible to process queries. The queries can be very accurate and complex, similar to SQL queries in a database. This is much more powerful than usual string-based search.
Digital Grammars search and question answering is of course multilingual: your customers can make the queries in their own languages, and they will get answers in the same language. But the answers can be found in a set of sources written in other languages.
Customers

Altran is a global leader in Engineering and R&D (ER&D) services.
Our work with Altran UK's research team involves building a translator from formal specifications to natural language.

Textual builds text robots for e-commerce, covering product descriptions, category pages and personalised marketing.
We have worked together with them on extending their technologies to Bulgarian, Chinese, Danish, Dutch, Finnish, German, Italian, Norwegian, Polish, Portugese, Russian, and Spanish.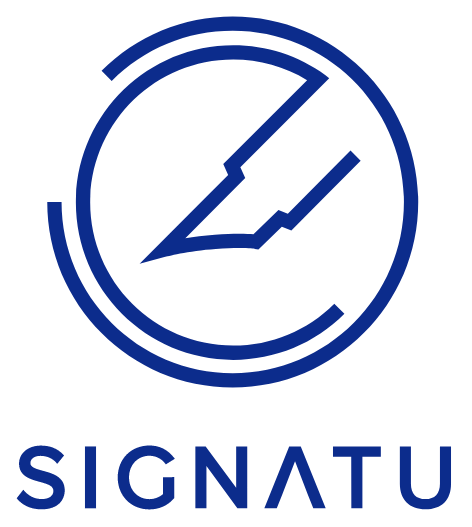 Signatu makes software services to support digital businesses create value from personal data in a legal, transparent and secure manner.
Together with them, we have built a multilingual grammar and lexicon enabling the analysis and translation of all legal concepts found in the GDPR (General Data Protection Regulation, the new EU legislation) for English, French, German, Italian, Spanish.

SU Ambulans is in charge of ambulance services at the Sahlgrenska University Hospital in Gothenburg. Ambulanstolken is a mobile translation app that allows health care staff to communicate with patients with whom they don't have a common language. The app is based on the SBAR question-answer protocol (Situation, Background, Actual information, Recommendation). It enables both text and speech translation.
The project is carried out in cooperation with Sahlgrenska Ambulans in Gothenburg, Medtech West, and PreHospen at the University of Borås, covering English, Finnish, French, Persian, Romanian, Spanish, Swedish.
Lex Cogitans
Lex Cogitans provides automated reasoning tools for lawyers. They leverage recent advances in computational techniques in the fields of logic programming, natural language processing and knowledge engineering.
Digital Grammars has built an analysis and reasoning tool for legal documents written in English.

TD (Tillgänglighets​databasen)
Tillgänglighets​databasen (Accessibility Database) is a web service that gives information related to accessibility to buildings and services. TD is a unit of the Västra Götaland regional government in Sweden.
Digital Grammars has built a second generation of translations for TD, which are used in the TD web page. The translations address Finnish, German, and Spanish.

Talkamatic is a company addressing voice communication in mobile, web, and automotive applications.
Digital Grammars has made the Talkamatic Dialogue Management multilingual by extending it from English and Swedish to Chinese, Dutch, Finnish, French, German, Italian, and Spanish.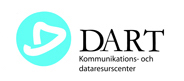 DART is a team of assistive technology experts under the Department of Neurology, Psychiatry and Habilitation of Sahlgrenska University Hospital, Gothenburg, Sweden.
Digital Grammars works for DART within the InLife project (INdependent LIving support Functions for the Elderly). Starting from a list of 2000 words and phrases, we have developed a translator and natural language generator for English, Finnish, German, Slovenian, and Swedish.
Multilingual legal lexicon
A screenshot of one of our largest GF projects so far, the GDPR lexicon. More information can be found on the online demo page at https://gdprlexicon.com/.
Ambulanstolken
Screenshots of our mobile translation app for health care staff, helping them to communicate with patients across language boundaries. It is based on the SBAR question-answer protocol (Situation, Background, Actual information, Recommendation).
Technology
A programming language for multilingual grammar applications.
Digital Grammars builds on the Grammatical Framework (GF), which is a software system for multilingual translation and other applications of grammars. GF works in the same way as compilers, which translate program code into machine code. The translation is based on an abstract semantic representation, which guarantees that the source and the target have the same meaning. This model for processing is perfect for the main mission of Digital Grammars - to create language technology that one can rely on.
The key to reliability is the development of technologies that can be understood and where problems can be traced back to their origins. The proliferation of statistical methods in language technology led to a situation where the outcome of a process is hard to predict and almost impossible to control. In exchange, statistical methods give us robust systems with wide coverage but at the cost that certain error rate must be tolerated. In Digital Grammars we bet on carefully designed and verified language resources which give us high precision. Since we focus on producer oriented translation, we sometimes sacrifice coverage for precision. We still welcome statistical methods for rapid bootstrapping of new resources or in situations where we have to deal with incomplete information.
GF has been applied to over 30 languages and has large resources for processing them. The GF community has over 100 active members around the world. In addition to this, Digital Grammars has expert knowledge about the rich language resources of Språkbanken, the Swedish Language Bank, which is a leading producer of resources for Swedish. The cooperation between GF and Språkbanken has long traditions within the Centre for Language Technology at the University of Gothenburg.
Papers
Who we are
Work at Digital Grammars
We are always on the lookout for talented people to work with, both as consultants and as employees. If you are interested in working with us, you are very welcome to send us your CV and tell us what you think you can contribute to our company.
Community
Digital Grammars is backed up by a world-wide community of open-source developers, who are hired as consultants when native speaker knowledge is needed of the customer's languages. This community is an efficient network, which enables us to find the consultants we need as a matter of days.
Digital Grammars also wants to give something back to the community. In addition to creating job opportunities, we sponsor research events and open source language software.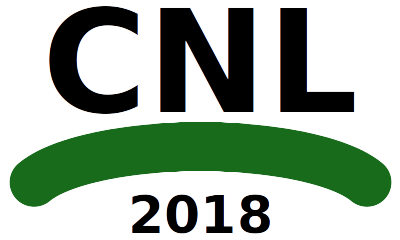 Sixth Workshop on Controlled Natural Language (CNL 2018)
Maynooth, Co Kildare, Ireland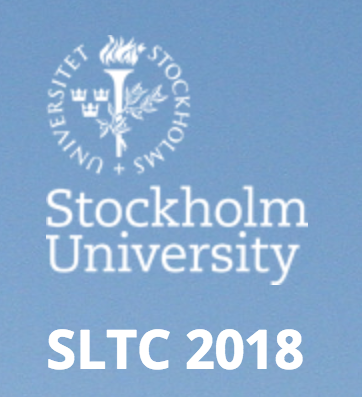 Seventh Swedish Language Technology Conference (SLTC 2018)
Stockholm, Sweden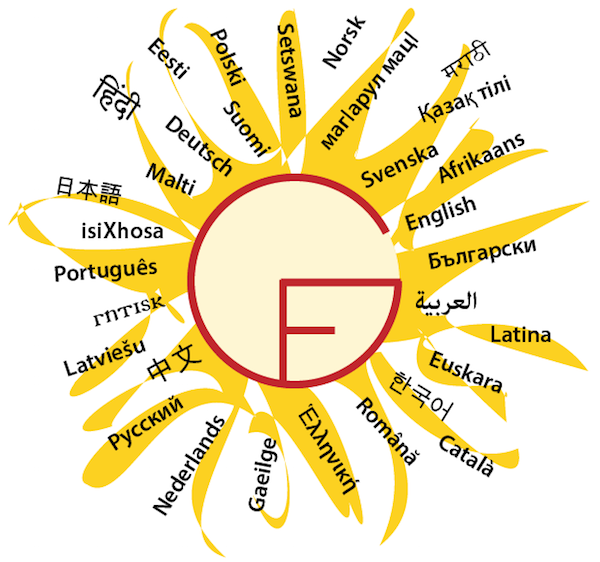 Sixth GF Summer School 2018
Stellenbosch, South Africa
Partners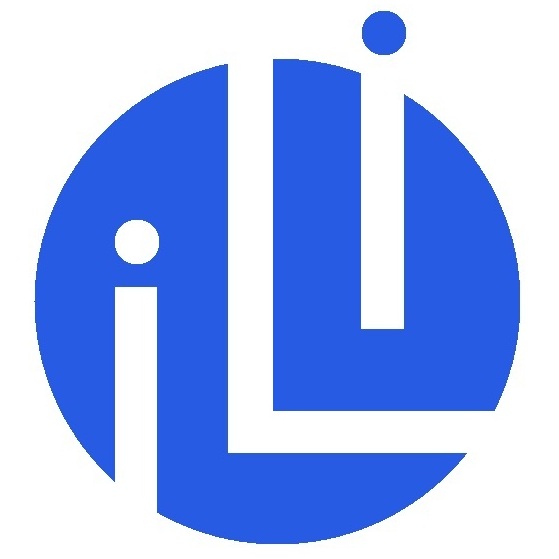 iLingual Tech
Shanghai, China